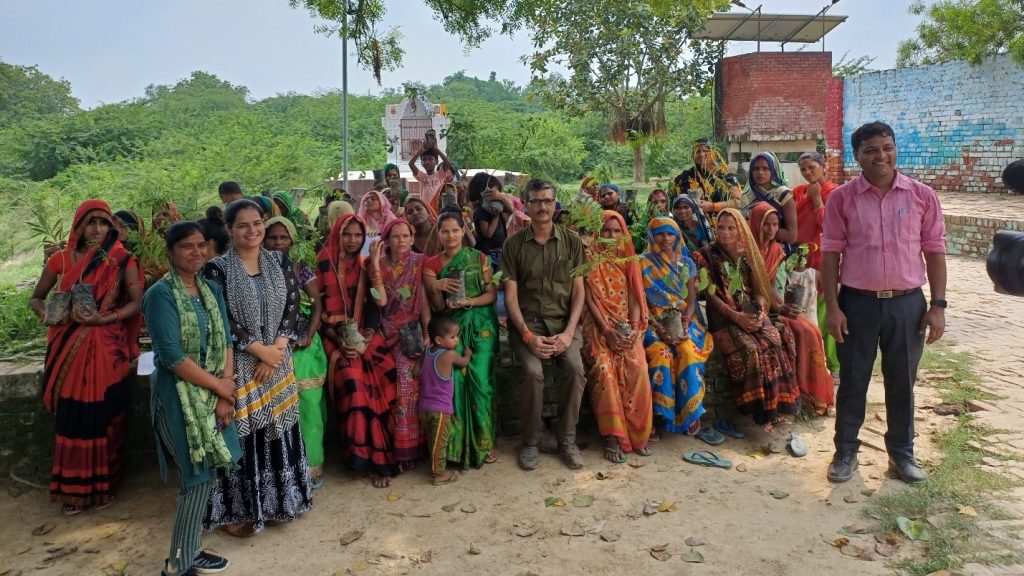 On 25 July 2023, an empowering session on waste management was organized by the UPVHA organization in Hulas Khera. The event, held in collaboration with approximately 50 enthusiastic women, aimed to educate and raise awareness about solid-liquid waste management in the community. The session was led by Mr. Ajay Gupta, a renowned consultant in waste management.
During the session, Mr. Ajay Gupta engaged the participants by sharing valuable insights and knowledge on effective waste management techniques. His expertise shed light on various aspects of waste handling, including proper segregation, composting, and recycling methods. The women were particularly receptive to the information, actively participating in the discussions and showing a genuine interest in implementing sustainable waste management practices.
One of the highlights of the event was the distribution of plant saplings to the attending women. This initiative not only encouraged green practices but also inspired a sense of responsibility towards the environment. The women showed excitement and determination to nurture the plants, symbolizing their commitment to the cause of a cleaner and greener community.
The success of the session can be attributed to the active involvement of the women, who demonstrated a strong desire to learn and take action. Their eagerness to embrace positive changes in waste management bodes well for the future of the community and the environment.
In conclusion, the women's meeting on waste management in Hulas Khera, spearheaded by UPVHA and Mr. Ajay Gupta, was a resounding success. The session not only disseminated crucial knowledge on waste management but also fostered a spirit of collective responsibility among the participants. With such initiatives, the community is on its way to becoming a role model in sustainable waste management practices, led by the dedication and commitment of its women.
More Photos